Nintendo Direct : Dark Soul Remastered annoncé

Sur PS4, Switch et Xbox One
Vysen le 11/01/2018 à 17h48
La rumeur circulait depuis un petit moment, mais aujourd'hui c'est bien officiel,
Bandai Namco
et
From Software
annonce
Dark Souls Remastered
sur
Playstation 4
,
Xbox One
et
Nintendo Switch
. Cette version inclura le
DLC Artorias of the Abyss
et proposera une meilleure résolution et un framerate en 60 fps. Bandai Namco précise tout de même que sur Switch le jeu
tournera en 1080p/30 fps en mode TV et en 720p pour le mode portable
. Pour la PlayStation 4 et Xbox One, le titre sera en
60 fps
.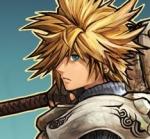 Brice Heitz
brice.heitz@gamikaze.com
Biographie : Baignant dans l'univers du jeu vidéo depuis tout petit, le cinéma, la culture Japonaise ainsi que les mangas et animes, la passion s'est toujours étendue depuis toutes ces années et continue de s'agrandir ! Plutôt axé RPG, J-RPG, Jeux de baston, Arcade et FPS. I need coffee.
Dark Souls Remastered

Dark Souls Remastered


Dark Souls Remastered


Nintendo Switch

Playstation 4


Xbox One

---
Commentaires :
Membre
Message
Membre
Message
Pas de commentaires pour le moment.

Gamikaze
|
Equipe
|
Contact
|
Partenaires
| 2006 - 2018 Tous droits réservés